Do you have an impossible dog? Does your dog come when called, heel properly when you go for a walk, and sit quietly when you ask him to?
If your answer is a resounding "No!" then you may think you have an impossible dog. But think again! Most kinds of dogs that people have trouble training (typically Hounds, Terriers, and some Northern Breeds) actually have many characteristics that make them quite trainable - they are smart, are good problem solvers, and have strong drives to get what they want.
The key to training success with these dogs is to figure out what they find rewarding and then use those rewards to get the behavior you want. You'll be amazed at what your "bad" dog will do when you know how he thinks and what turns him on!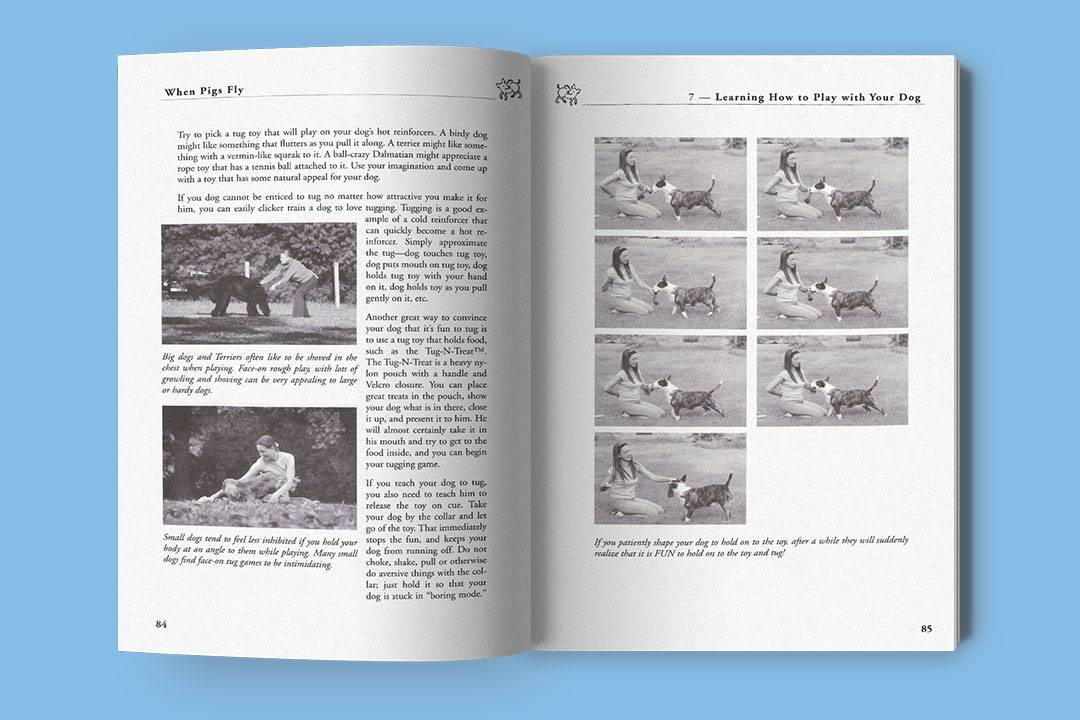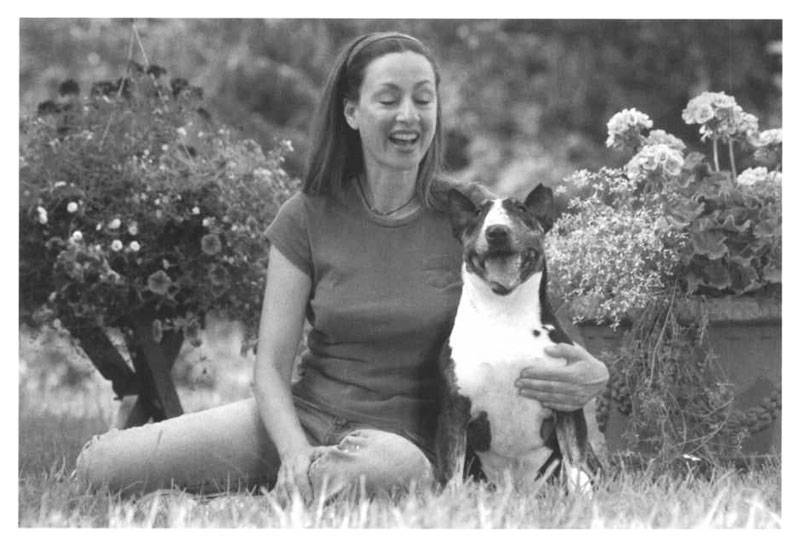 Call them stubborn, call them independent but don't give up!
Find out why you shouldn't train your Pigs Fly dog like he's a Lab or a Golden.


Learn how to make your dog operant, a dog who willingly tries to seek out the right behavior in return for a reward instead of always trying to get away with something bad.


You don't need to constantly feed your dog to get good behavior. Learn how to use play and other activities your dog enjoys as effective rewards.
Experts Praise When Pigs Fly
For those who believe that Bull Terriers are uncontrollable, strong-willed clowns, Jane Killion's When Pigs Fly will open your eyes. Highly readable! Read. Enjoy. Benefit.
David Merriam
Vice Chairman, American Kennel Club.
A fresh, exciting, and thought-provoking way to look at your dog with new eyes and understanding. While there is some basic training in the book, seasoned trainers should take this book seriously. If you have tried other training books and been unsuccessful in seeing progress with your supposedly "difficult" dog, When Pigs Fly is the book for you.
Pam Dennison
Author of The Complete Idiot's Guide to Positive Dog Training and Click Your Way to Rally Obedience.
Easy, step by step instructions on how to work with your dog and develop a long lasting, satisfying bond. Her pictures and straight forward language demonstrate how to work through the various training exercises.
Erin Schaefer
Five time FCA Agility World Team Member.
I liked and plan to implement