The Puppy Culture Exercise Poster is a great way to present all the exercise guidelines from our best selling Exercise Booklet.
Presented on one 24"x 36" poster, you will love hanging this up in your puppy room and referring to it all the time!
If every puppy owner would read and follow these guidelines, a huge number of behavioral issues and fractures could be avoided! Indispensable information for puppy owners - great for dog schools and training facilities.
The Poster includes safe exercise protocols broken down into the following groups:
18 months to two years old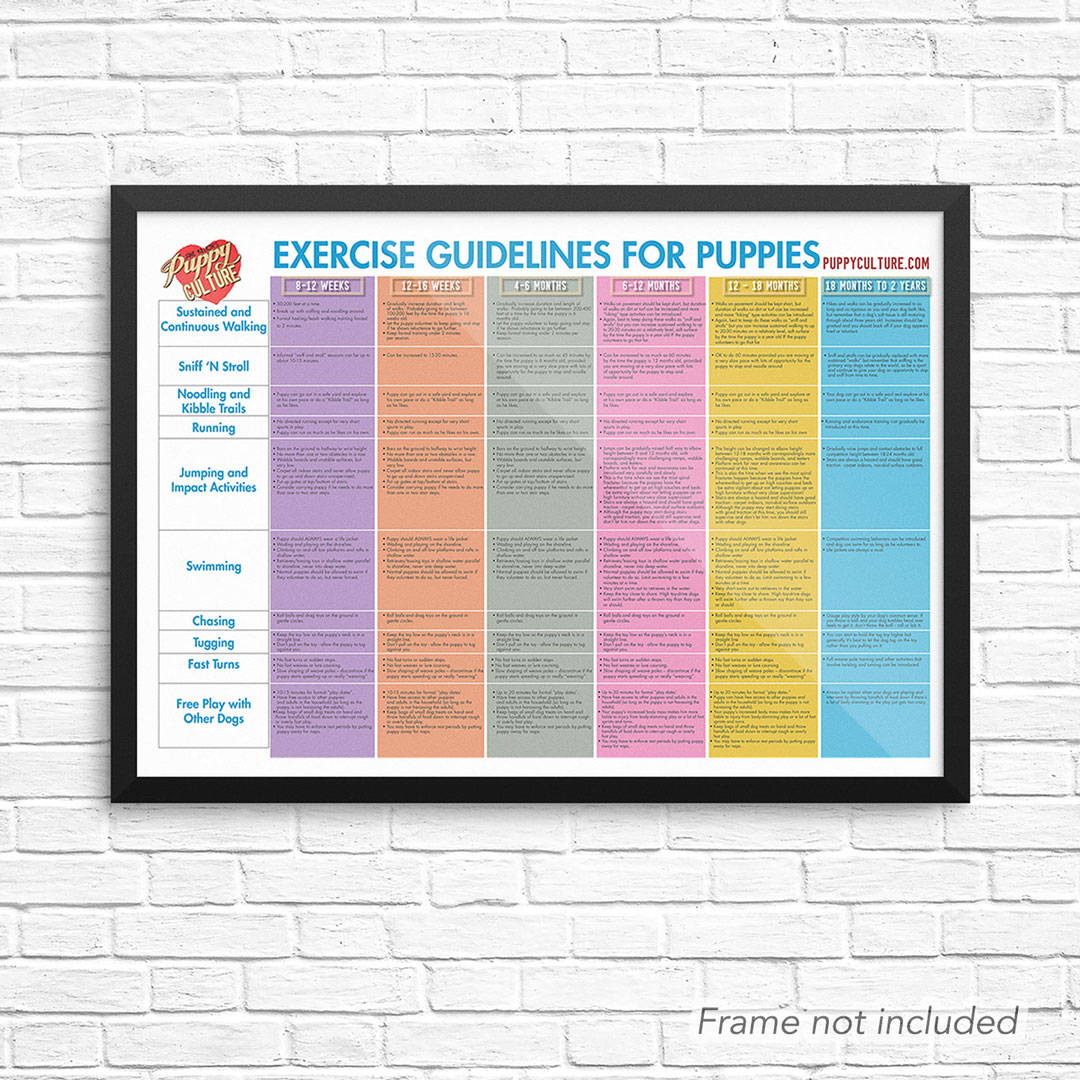 Have you seen our Exercise Booklet?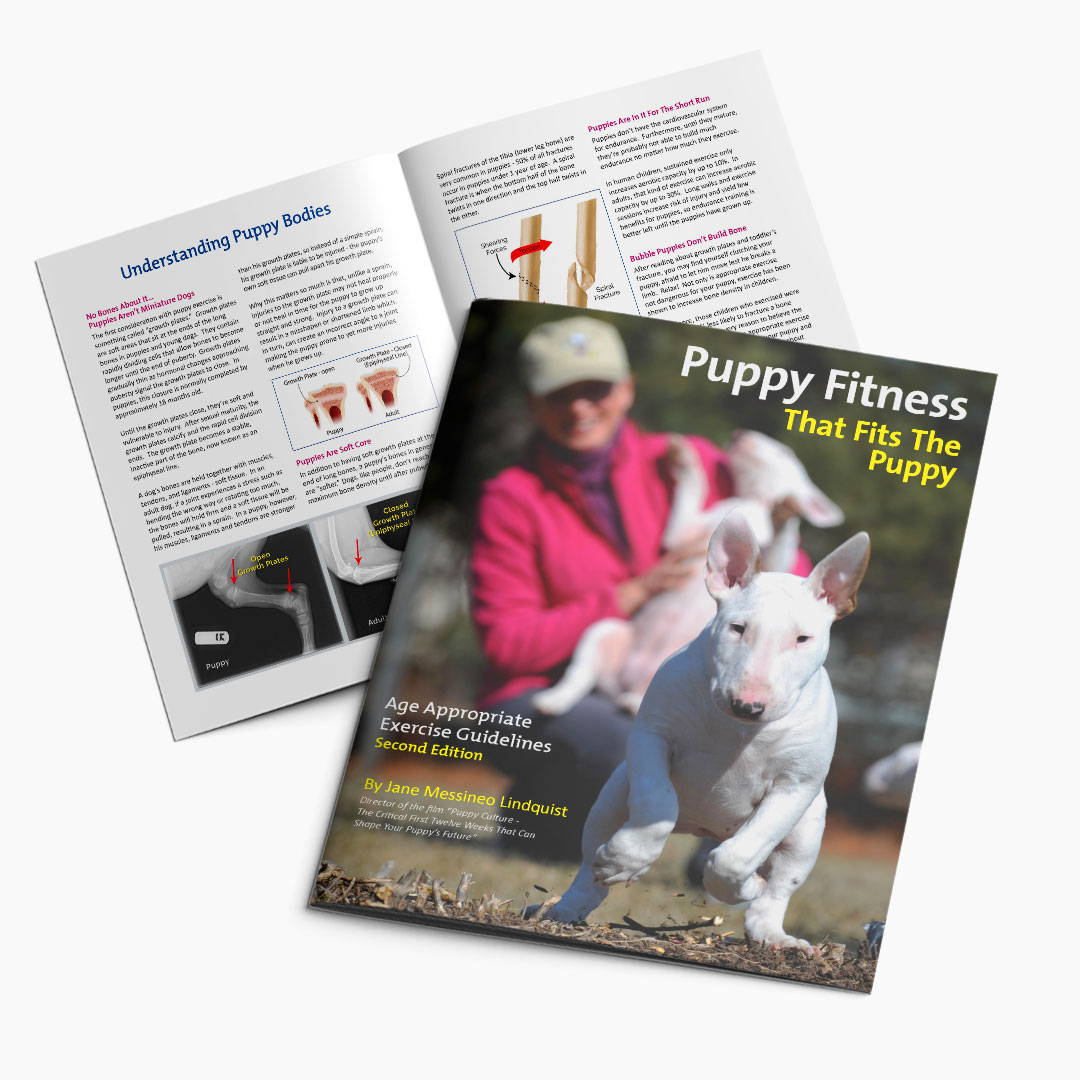 The Puppy Culture Exercise Booklet partners our Age Appropriate Exercise Poster.
It's an important guide to raising a puppy in a healthy and safe way!
Great info, easy to read format
The poster is a wonderful, easy to read guide to appropriate exercise for puppies. The color coding and layout assures I can find the info I am looking for quickly.
Great Info
This poster is a myriad of information at your fingertips in a pinch. Love it's simplicity yet informative points. It's a great tool!!
Exercise paster
I am a canine massage therapist and this subject is very near and dear to my heart. I work on a lot of dogs who were started too young in agility and now are paying for those early titles. Thank you for the poster on my wall.