The Puppy Culture Exercise Booklet is an important guide to raising a puppy in a healthy and safe way.
If every puppy owner would read and follow these guidelines, a huge number of behavioral issues and fractures could be avoided!
This second edition includes new information about exercise and hip dysplasia.
Indispensable for new puppy owners, and great wisdom and guidance too for breeders to pass along in puppy packages.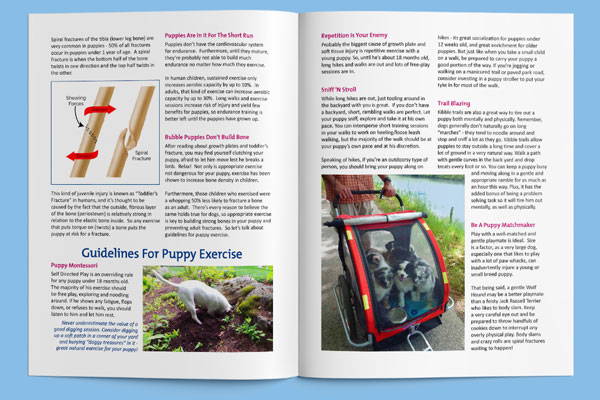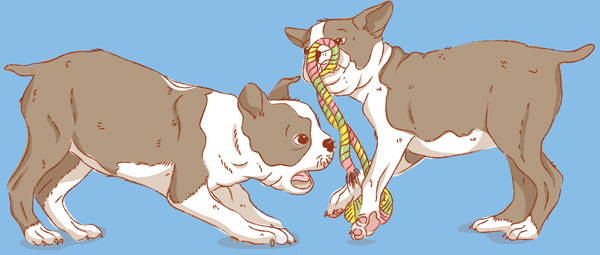 Includes recommendations for the following activities
Sustained and Continuous Walking

Noodling and Kibble Trails

Jumping and Impact Activities

Free Play with Other Dogs
Have you seen our Puppy Culture Exercise Poster?
The Age Appropriate Exercise Poster partners our Puppy Culture Exercise Booklet.
It's a great way for Puppy breeders and owners to present all the exercise guidelines found in the Booklet.
The Puppy Culture Exercise Booklet is perfect!
The Puppy Culture Exercise Booklet is perfect! I give one of these to all of my puppy buyers as well as students in my puppy classes. Thank you for putting together such a comprehensive booklet. It helps puppy parents to better understand what is and isn't acceptable exercise for their puppy. The pages separating this information by age is phenomenal. Too many times people forget their pup is still a baby because they look like an adult.
BEST KEPT LABS, AIR DOGS & TRAINING, LLC
CAMPOBELLO, SC
Puppy Culture Exercise Booklet
Excellent
Highly recommend this and also the puppy culture videos for anyone considering bringing an English Bull Terrier puppy into their family. I came across the puppy culture materials as it was recommended by Andrea from Archtype Bull Terriers. Having viewed the material it gave me a good insight on how to identify a good bull terrier breeder. Highly recommended!
Great help
It's good to know what to do with my last dog I did all the wrong things, so this booklet is very helpful for my new puppy!! :)
Great for New Puppy Owners
There are a lot of misconceptions about my breed of dogs- Border Collies. There are a lot of people giving bad advice to people about the activity level of these working dogs. Folks tend to over exercise them and I love giving this book in the puppy's go bags. I like to set some boundaries up for my pups so they can be healthy and successful in their new homes. They need naps, not marathons....