Meet your new favorite bag.
Plus, it's got true Puppy Culture style.
Really, we promise, we can't get enough of this one. Five roomy outside pockets keeps your stuff easy to access, and the big space inside means you can get all your all your toys, treats, and essential gear in one neat bag.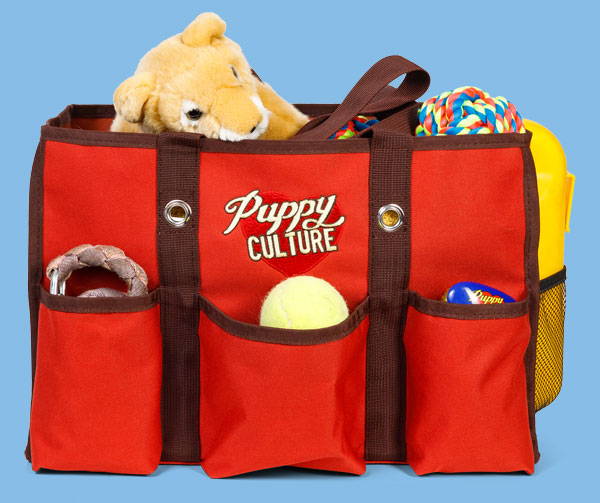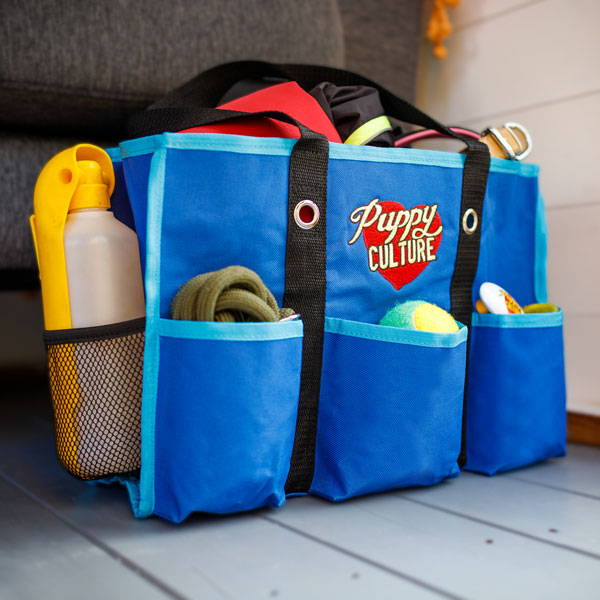 Dog people play hard and this is a serious bag that can take what you dish out. Made of sturdy, heavyweight fabric with water resistant lining, all seams are reinforced.
It's our go-to bag, from the training barn to the grooming room, and we know you'll love it as much as we do!
They also make a lovely presentation for breeders puppy packages! Wouldn't your puppy owners love it, too?